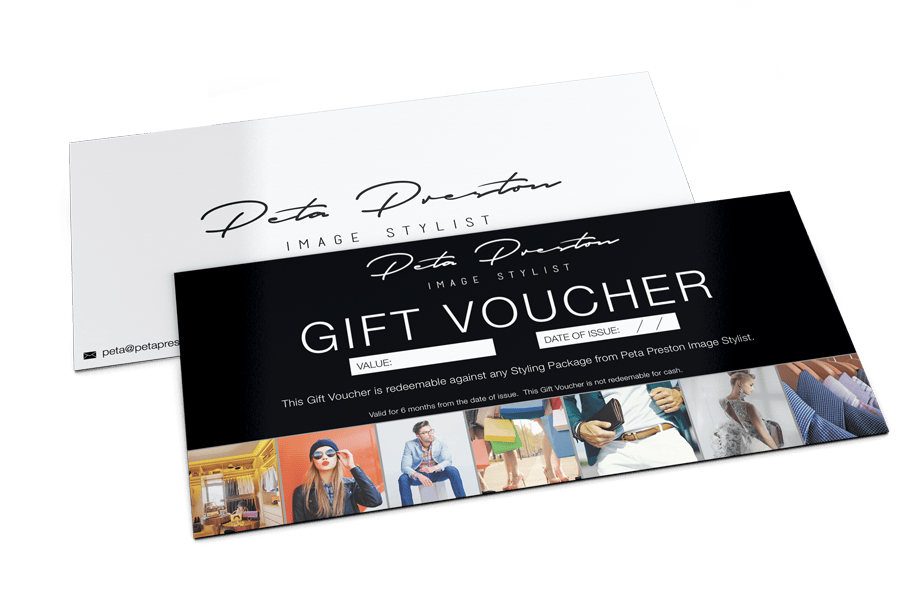 Gift an experience, over things
Need a gift idea for someone special?  A Gift Voucher from Peta Preston Image Stylist is the perfect gift solution.  Whether it is for your stylish Mum or wife who deserves to be treated like a VIP, or perhaps it's for your husband, who may require a gentle loving push to revamp his tired wardrobe.  You may have a teenage daughter who is struggling to find her personal style or an employee who is being rewarded in recognition for his or her performance and contribution.
Gift Vouchers can be purchased for any of my services, from a "Personal Re-Style", "Wardrobe Refresh" or even a "Special Event Styling" Package.You can also purchase a dollar value Gift Voucher for the recipient to put toward any of my Styling Packages.
To purchase or enquire about Gift Vouchers, please fill in the Contact Form below or call me if you prefer.
Gift them something to talk about!